×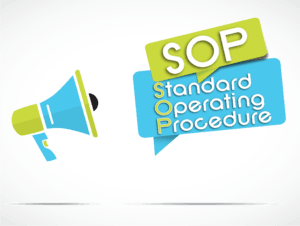 Welcome to our SOP Development Guide. Using this guide is very simple. Start by clicking the SOP Development Guide link below.
Read my introduction and choose one task routinely performed within your organization that needs an SOP for clarification and employee training.
Next, read through the formatting example and then view the samples provided when you click on the other 3 links.
Choose a format from the 3 samples and then you're ready to begin!
Remember, you do not have to build a perfect SOP the first time out. You can put together a rough draft and then edit the SOP several times. It may be a good idea to have the worker who does the actual task start this process. Once you complete your first SOP, the rest will go more smoothly.
Congratulations on your decision to Audit-Secure your organization by preparing and maintaining one of the most subpoenaed documents in any audit, inspection, lawsuit, and investigation.
 Go get 'em and Be Audit-Secure!
---
Log in
or
Register
to save this content for later.