Writing detailed policies and procedures can be exhausting!
To Be Audit-Secure, your policies must be written, acknowledged by the worker and reviewed annually among other things.
Only an attorney that you pay can give you true legal advice. But, HelpDesk Tool-Kits offers a "jumping off point" in the form of 200+ sample policies and procedures. We suggest you find the policy you need and refine it to fit the needs of your organization.
How do you get access to this library? Easy – if you have purchased access to HelpDesk Suite- Deluxe then you have it!
OR
You can purchase access to this library along with our Job Description Writer + for only $297!
ONLY $297
Here is a partial list our policies:
Annual Leave Accrual Policy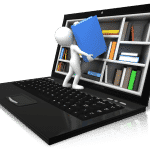 Attendance Policy
Basic Life Insurance Policy
Bereavement Leave Policy
Bilingual Customer Service Policy
Business Travel Policy
Call Back Policy
Career Development Policy
Candidate Testing Policy
Classification of Jobs Policy
Code of Ethics Policy
Committee Work Policy
Company Car Policy
Compensation Policy
Computer Usage Policy
Confidential HR Info Policy
Conflict of Interest Policy
Conflict of Interest Policy 2
Deadly Weapons Policy
Disciplinary Action Policy
Dispute Resolution Policy
Dress Code Policy
Drugs and Alcohol Policy
Email Usage Policy
Employee Assistance Program Policy
Employment Offers Policy
Employment of Relatives Policy
Ethical Conduct Policy
Exit Interview Form
Exit Interviews Policy
Fair Labor Standards Act Policy
Family and Medical Leave Policy
Harassment-Free Workplace Policy
Hours of Work Policy
Jury Duty Policy
Leaves of Absence Policy
Medical Exams & Immunization Policy
Nepotism Policy
Orientation Policy
Pay Advances Policy
Personal Leave Policy
Probation Policy
Reductions in Force Policy
Religious Holidays Policy
Rest Periods and Meal Breaks Policy
Severe Weather Policy
Sexual Harassment Policy
Smoking Policy
Staff Development Policy
Temporary & Casual Appointments Policy
Training and Development Policy
Travel Pay Policy
Vacation Carry Over Policy
Voting Policy
Workplace Violence Policy
Workshops and Seminars Policy
And Many More…
ONLY $297


Log in
or
Register
to save this content for later.