Following in Austin's footsteps, the cities of Dallas and San Antonio have implemented paid sick leave ordinances. During its regular session, the Texas Legislature failed to pass a law preempting the type of paid sick leave ordinances set to go into effect.  The city of Austin, Texas enacted its paid sick leave ordinance as of October 1, 2018.  The ordinance was challenged in court and the Austin-based Texas Third Court of Appeals enjoined the ordinance, reasoning that it is preempted by the Texas Minimum Wage Act. The appellate court's ruling is currently on appeal to the Texas Supreme Court, and the Texas Supreme Court's ruling likely will impact the Dallas and San Antonio ordinances as well.  However, for the moment, no challenge has been filed concerning the San Antonio and Dallas ordinances.
Currently, at least 11 states and Washington, D.C., as well as more than 30 other cities require paid sick leave, but the individual requirements vary, making compliance difficult for employers with operations in multiple jurisdiction. There is also no federal law requiring paid sick leave law for the private sector.
The paid leave ordinances are set to go into effect as of August 1, 2019. So, what does that mean for employers? Well, here is a brief overview.
As of August 1, 2019, the ordinances will impose paid sick leave obligations on employers with more than five employees (that will exclude unpaid interns and independent contractors, and include part-time employees). The paid sick leave will accrue at a rate of 1 hour per every 30 hours worked, and is capped at 64 hours per employee for employers with more than 15 employees, or 48 hours for employers with less than 15 employees.
The covered employers will be required to provide employees with paid sick under these ordinances if they work 80 or more hours within the city limits of San Antonio or Dallas in a year. There is no requirement that the employee work in either city on a full-time basis. Please note, that means these ordinances will impact employers who are not based in Dallas or San Antonio. Instead, if your company has a branch or office in Dallas or San Antonio, you will likely be covered. What's more, if your branch is located in Houston, but you have an employee who travels to San Antonio or Dallas regularly for work, they will be covered if they work 80 or more hours within the confines of the city of San Antonio or the city of Dallas in a year. Employers will need to carefully track time and travel as a result.
If an employer is required to make paid sick leave available, then the leave may be used for the employee's or the employee's family member's physical or mental illness or injury, preventative medical or health care, or health condition, among other allowed reasons. A qualified physical or mental illness includes treatment related to domestic abuse, sexual assault, or preventive care. Additionally, like many laws in the employment arena, retaliation against a worker who uses qualifying leave is prohibited.
There are also some additional administrative requirements for employers. Specifically, after August 1, 2019, employers will have to provide employees with monthly electronic or written statements reflecting the workers' available paid sick leave. Additionally, if the employer has a handbook in place, it will need to be updated to reflect this change in policy.
Penalties for non-compliance are set at $500.00 per violation. However, Employers have the opportunity to avoid a monetary penalty by engaging in voluntary compliance within 10 business days of receiving a notice of violation.  Penalties are generally deferred under both the Dallas and the San Antonio ordinances until April 1, 2020. Penalties for violations of the ordinances' antiretaliation provision are not deferred.
There is still a chance this ordinance could be challenged and enjoined, but the odds seem slim at this point.
---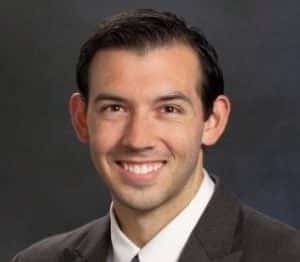 About Harrison Oldham
Harrison grew up in Mansfield, Texas. He attended Texas A&M University for his bachelor's degree, where he met his wonderful wife, Kelsey. After graduating magna cum laude from Texas A&M, he attended SMU Dedman School of Law, graduating with honors in 2012. Today, Harrison and his wife live in Dallas, Texas with their son, Teddy.
Since graduating from SMU Law, Harrison has worked exclusively in the field of business law. He has spent time in private practice and in-house, working with clients of every size; from single person startups to Fortune 250 companies. Today his practice focuses on serving the diverse needs of businesses and individuals throughout Texas.
You can learn more about him by visiting his website, at: http://lonestarbusinesslaw.com/.
Log in
or
Register
to save this content for later.