Businesses with at least 100 employees and federal contractors with at least 50 employees and a contract of $50,000 or more with the federal government must annually file their EEO-1 report with the EEOC. The EEO-1 form was revised during President Barack Obama's administration to require employers to report pay information from workers' W-2 forms by race, ethnicity and sex.
In February 2016, the EEOC expanded the scope of the EEO-1 Reports that are submitted by employers to require information about employees' W-2 earnings and hours worked within 12 pay bands ("Component 2 Data"). The purpose of seeking this data was to allow the EEOC to run statistical tests on it to investigate allegations of discrimination and to support civil rights enforcement and analyze employment patterns, according to the agency.
Not surprisingly, employers were opposed to and contested these expanded EEO-1 requirements. However, the pay-data provisions were suspended in 2017 by President Donald Trump's administration.
Two organizations that opposed the stay (the National Women's Law Center and the Labor Council for Latin American Advancement) filed suit in federal court seeking to overturn it. On March 3, 2019, a judge for the United States District Court for the District of Columbia, granted their request and lifted the stay —meaning the federal government needs to start collecting the information.
Following the issuance of the ruling, the EEOC made a request that covered employers be required to submit Component 2 data by September 30, 2019. The court granted the request, but also held that employers must submit Component 2 data for the 2017 and 2018 calendar years. The EEOC has noted its concerns that the collection of two years of data will likely result in decreased response rates and decreased quality of responses. It has further stated that it plans to use a third-party vendor to help it collect the required data by the September 30 deadline. Although a Notice of Appeal has been filed, it has not, at the moment, affected the deadline for filing Component 2 Data.
Accordingly, employers required to file EEO-1 reports should submit Component 2 Data for calendar year 2017, in addition to data for calendar year 2018, by September 30, 2019, as Ordered by the court's recent decision in National Women's Law Center, et al., v. Office of Management and Budget, et al., Civil Action No. 17-cv-2458 (D.D.C.).
As part of the Compontent 2 Data, covered employers will need to submit the 2017 and 2018 pay data to the EEOC, including W-2 wage information and total hours worked by gender, race, and ethnicity of employees.  Employers will also have to disclose the number of employees falling within each of 12 pay bands for each job category.
The 12 pay bands are a new addition to the EEO-1 report and are as follows:
Pay Band 1:     $19,239 and under
Pay Band 2:     $19,240 – $24,439
Pay Band 3:     $24,440 – $30,679
Pay Band 4:     $30,680 – $38,999
Pay Band 5:     $39,000 – $49,919
Pay Band 6:     $49,920 – $62,919
Pay Band 7:     $62,920 – $80,079
Pay Band 8:     $80,080 – $101,919
Pay Band 9:     $101,920 – $128,959
Pay Band 10:   $128,960 – $163,799
Pay Band 11:   $163,800 – $207,999
Pay Band 12:   $208,000 and over
Employers must count the number of employees they have in each pay band for each job category. To determine which pay band in which to count an employee, employers should rely on the pay reported for income tax purposes that year on Box 1 of the employee's W-2 form.
After tallying the total number of employees in each pay band by job category, employers will enter this data in the appropriate columns of the EEO-1 report based on the sex and ethnicity/race of the employees. (The sex and race/ethnicity categories remain the same as they did in prior EEO-1 reporting cycles).
Finally, employers must tally and report the number of hours worked in the calendar year by all the employees accounted for in each of the 12 pay bands (as determined by the workforce snapshot period). For non-exempt employees, the actual number of hours worked during the calendar year should be counted according to the pay records required by the Fair Labor Standards Act (FLSA).
The EEOC expects a web-based portal for the collection of all the required Component 2 data to be active, soon.  You can view the website for the portal here: https://eeoccomp2.norc.org/.  Per the EEOC, the portal should be ready by "mid-July 2019," but it is not yet available.
---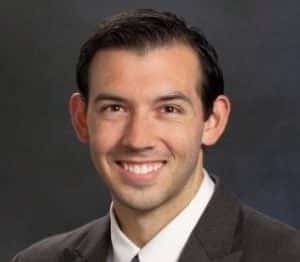 About Harrison Oldham
Harrison grew up in Mansfield, Texas. He attended Texas A&M University for his bachelor's degree, where he met his wonderful wife, Kelsey. After graduating magna cum laude from Texas A&M, he attended SMU Dedman School of Law, graduating with honors in 2012. Today, Harrison and his wife live in Dallas, Texas with their son, Teddy.
Since graduating from SMU Law, Harrison has worked exclusively in the field of business law. He has spent time in private practice and in-house, working with clients of every size; from single person startups to Fortune 250 companies. Today his practice focuses on serving the diverse needs of businesses and individuals throughout Texas.
You can learn more about him by visiting his website, at: http://lonestarbusinesslaw.com/.
Log in
or
Register
to save this content for later.